Besan Z. Khamis (b. 1994) is a Palestinian-American artist living in New York City. His work consists of paintings, sculptures, performances, and musical compositions.
Abstraction / Freedom... The Reach
1) Shift: I shift reality slightly, into a realm of metaphor and the impossible.
2)*A fragile opening: This shift to the imaginary leaves a fragile opening between reality and fantasy
3)Reach: I reach inside, I grasp freedom.
* The Fragile Opening
(Existing in the Eyelash Moment)
Eyes open: With eyes open I take what I see around me to be my concrete reality, however absurd a reality it may be.

Eyes closed: strands of light + color, faces + figures float past. My surreal--or at least the surface of my surreal.

Blink: Eyelash Moment
When I blink, for an instant, my concrete reality is obfuscated. But my eyes are not closed.
My eyelashes collide and create a haze, wherein those phosphenes of light, color, form (free shapes) are infused with the forms of my daily life. Reality is refreshed.

It is not possible to freeze this moment, but through painting, sculpture, performance, and musical composition, I exist creatively in it.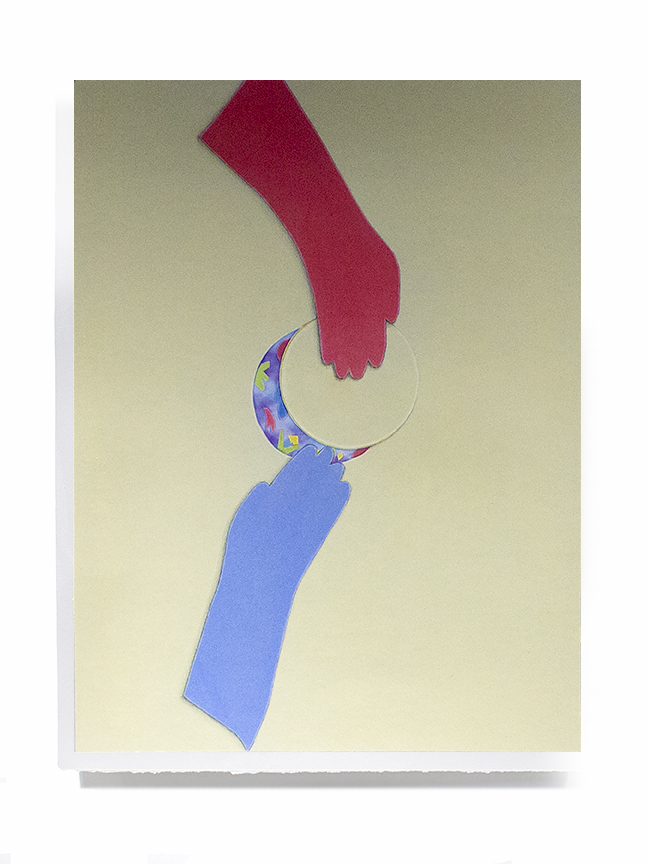 Curriculum Vitae
Education
2016
Maryland Institute College of Art, Interdisciplinary Sculpture, BFA.
2012
Baltimore School for the Arts, High School Diploma.
2011
University of California, Los Angeles: Intensive Sculpture Summer program in Art Department.
Exhibitions
2016
"Miscommunications Chair" exhibited at group show Telephone. Gallery 502 NY, NY.
2016
"Freedom Printer," (sculpture) and "If I Ruled the World" (publication) exhibited at New York Art Book Fair "Friendly Fire", MoMa PS1.
2016
Bird's Eye View, MICA Senior Thesis Exhibition.
2015
"Fruit from Reineh," Honorable Mention, Juried Undergraduate Show, MICA
Publications & Recognition
2016
MICA Student Highlights. Web. Spring 2016.
2016
Juxtapositions. Web and Print. Spring 2016.
2016
If I Ruled the World. Press Press. Web and Print. Spring 2016.
2016
If I Ruled the World. Featured by Bmore Art. Web. Spring 2016.
Awards
2015
Betty Cooke '46 Scholarship, MICA
2015
Reuben Brook Memorial Scholarship, MICA
2015
MICA Achievement Award
2014
Interdisciplinary Sculpture Recognition Award, MICA
2013
MD Rawlings E.A. Grant
2013
Foundation Scholarship, MICA
2012
Lois and Irving Blum Foundation Scholarship, MICA
2012
Trustee Scholarship, MICA
Fabrication Proficiencies
Metal Fabrication:​
Operation, instruction, and maintenance of MIG, TIG, Oxy-Acetylene welding equipment, plasma cutter, cold forming equipment and knowledge of finishing techniques.
Casting Processes:​
Metal casting including; bronze, aluminum, and lead. Resin bonded sand molds and ceramic shell / lost wax process. Other materials include; plaster, urethane rubber, silicone, resin, and plastics.
Woodworking:​
Extensive knowledge of operation, instruction, and maintenance of traditional hand tools, stationary equipment, portable power tools. Traditional and experimental finishing techniques.
Digital:​
Laser cutter operation and 3D printer operation.
Construction:
​Basic carpentry, drywall installation and repair.
Software Proficiencies
​Adobe Creative Suite (Photoshop, Premiere, Illustrator, InDesign), Final Cut Pro, Rhinoceros CAD, Pro Tools, Ableton Live and multiple plugins
Professional Experience
Current
​Art Handler. Bonsai Fine Arts. Bronx, NY.
Fall 2016
​Artist assistant for large scale installation, Frederick, MD. Artist Heather Clark Sky Stage.
2013-2016
​MICA. Technician II in Foundation Open Studio.
2015
​MICA. Teaching Assistant. Intro to Sculpture w/ professor Sarah Doherty.
2012
​MICA Ceramics Department; Clay Mixer.